Changing Technologies Inc.
Changing Technologies Inc. is a full-service IT consulting firm providing best-in-class staff augmentation and IT services throughout the nation.  Founded in 1997 and celebrating our 24th year in business, our firm has a broad level of experience in staff augmentation, LAN/WAN networking, user support, software development, web hosting, and other web-related technologies.
Changing Technologies offers the core IT services small and medium-sized businesses need, which enables us to become your IT department if desired. By outsourcing your IT services to us, you have an experienced group of technology experts as a resource instead of limited staff and knowledge. We offer expertise in a wide breadth of services and pride ourselves on catering to those organizations with high service needs.
IT Solutions that Meet Your Expectations and budget
Changing Technologies gives you a number of different services and service options to conveniently meet your needs. Our focus is on providing your business with reliable, intelligent, and affordable IT assistance. We offer cost-effective, value driven system administration and network support services that provide immediate bottom-line benefits to clients throughout the greater Washington DC metropolitan area.
Changing Technologies can empower your existing IT department or become it. We specialize in server administration, security, migrations, storage, and disaster recovery planning, and work in single or distributed office environments. We can build, operate and maintain your computer infrastructure. And we provide immediate response and availability with our remote assistance service so you'll always be covered.
Our Partnerships & Certificationos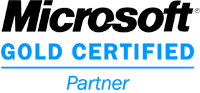 Changing Technologies consultants are trained, certified, and supported by the most powerful name in network management. As a Microsoft Certified Partner, Changing Technologies can offer the highest levels of technical expertise, strategic thinking, and hands-on skills available.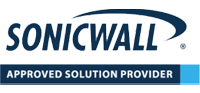 Our dedicated team of CSSA and CSGM professionals are available to provide you with the best security solutions available. We offer (onsite or remote) hourly contract consultative services.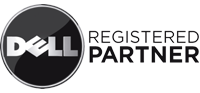 As a Dell Registered Partner, Changing Technologies can offer the highest levels of technical expertise, strategic thinking, and hands-on skills available.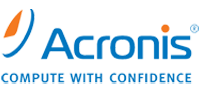 Changing Technologies consultants are trained and are certified in Disaster recovery solutions, we Leverage Acronis expertise in system migration, virtualization and Disaster recovery.
Changing Technologies, Inc. (CTI), is a full-service business support firm headquartered in Washington, DC and specializes in the planning and implementation of alternative practices for supporting the operational needs of public and private sector entities. Whether a public or private agency is in need of short-term or long-term contractual support, CTI is positioned to meet the employer's needs. CTI tracks market trends and creates arrangements to address the contingency needs of Local, State and Federal Agencies. Thus, CTI specializes in offering one-stop services that include Human Resources Consulting, Administrative Management Consulting, Records and Program Management, and IT Consulting. We provide highly qualified and dedicated personnel, superior performance and cost effective results, excellence in quality and positive solutions for your support requirements. CTI has successfully provided consulting services to commercial and government sectors for several years.
By outsourcing your IT functions to CTI, many of our clients find they now have expert services on site for less cost than if they added to their own staff. We can arrange professional support for short or extended periods. We also don't go on vacation or get sick. We're always there when you need us.
With CTI's consultants, you'll never have any downtime due to sick days, vacations and other interruptions to workflow. We also provide the training and access to technical resources for our staff that can take that burden off of your operations. CTI's Consultants bring an outsider's perspective to your organization that can assist with planning and budgeting for your annual IT support expenditures.
Contact us to learn more about our Staff Augmentation Services (202) 688-3631.